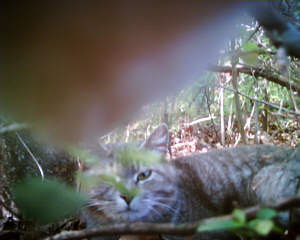 I have to say,
this
is one of the cuter things I have seen in a while. Pictures from kitties point of view! My favorites are when you can see his whiskers in the picture. It surprises me that the camera doesn't always point more downwards and that it looks up when Mr. Lee looks up.
In other news - The men who raised
Christian
the Lion were on the Today show
today
! They were all about conservation and how it was more normal to have an exotic animal back in London in the late 60s. They introduced him back into the wild with the help of
George Adamson
.